Подорож винами Європи
Анна Євгенія Янченко про вина Старого світу
В цьому курсі ми поринемо у вина країн Європи, поговоримо про історію та основні стилі вин: від насичених червоних та кріплених вин півдня до білих вин півночі. Ви навчитеся правильно обирати вино в магазині та дегустувати: дізнаєтесь як оцінити колір, аромат та смак вина, і як підібрати оптимальну температуру подачі.
Мозаїка
Анна Круть про створення мозаїки вдома
Ви навчитеся створювати красиві мозаїки та зможете прикрасити ними свій будинок. Мозаїка – це унікальний симбіоз творчості та практичності. І ми будемо раді познайомити вас із цим світом.
Ігристі вина 🍾
Роман Ремєєв про ігристе вино
Шампанське, Просекко, Кремани, Ламбруско, Франчакорта та Кава. У цьому онлайн курсі ти дізнаєшся які бувають ігристі вина, як їх купувати, зберігати та подавати. Після перегляду цього курсу тобі відкриється дивовижний цікавий світ ігристих вин.
Кавовий експрес ☕️
АНАСТАСІЯ МИКОЛЮК ПРО СМАЧНУ КАВУ
Ти дізнаєшся про кавове зерно, який шлях воно проходить від ягоди на дереві до чашки. Ти зрозумієш як формується смак кави: чому не можна довго проливати еспресо, як впливає помел на смак, чим кава з Африки, відрізняється від кави з Латинської Америки. Ти навчишся готувати смачну каву.
Моя кухня
Даша Малахова про комфортну їжу
Ти дізнаєшся про овочі, рибу, м'ясо, молочні продукти, навчишся імпровізувати з інгредієнтами. Навчишся отримувати задоволення від процесу приготування їжі, а не готувати зігнувшись над книгою.
Supernatural 🔥🍷
Роман Ремєєв про натуральне вино
Ти дізнаєшся про органічні, біодинамічні та натуральні вина. Навіщо винороби закопують ріг із гноєм восени і поливають виноград настроєм валеріанки. Як можна створити вино без сульфітів? У чому прикол цих вин та як їх полюбити.
Вино – це просто 🍷
ПОЧНИ РОЗБИРАТИСЯ У ВИНІ З РОМАНОМ РЄМЄЄВИМ
Ти навчишся вибирати вино, оцінювати смак і аромат, підбирати вино під їжу, описувати вино і купувати те, що хочеться, а не те, що вийде. Ми створили курс, де ти можеш розслабитися та отримувати задоволення від вина.
Вина Італії, Si! 🇮🇹
РОМАН РЄМЄЄВ ПРО ІТАЛІЙСЬКЕ ВИНО
Тоскана, П'ємонт, Сицилія та Венето. Відкрий для себе вина Італії і дізнайся у чому секрет італійського виноробства.
Десерти – легко! 🍰
АРИНА ГРИГОР'ЄВА ПРО СУЧАСНІ ДЕСЕРТИ БУДИНКУ
Ти навчишся створювати 4 красиві десерти вдома. Ми розберемо якісь бувають десерти, зовсім трохи заглибимося в деталі, щоб ти навчилася творити на кухні, а не готувати тільки за рецептами.
Про проєкт
В Openmind Academy ми створюємо онлайн-курси про хобі людей. Про те, що оточує наш кожен день: кулінарія, напої, спорт, турбота про себе, – головне не що, а як і чому.
Для нас важливо цікаво розкрити тему і допомогти тобі знайти свій інтерес, спробувати нове. Часто достатньо однієї точної фрази і звичне стає неймовірним.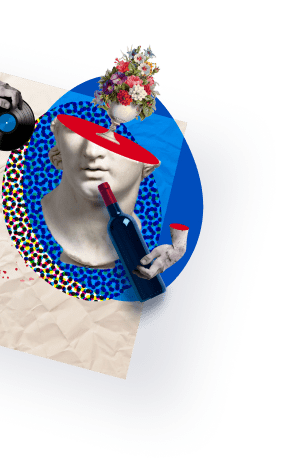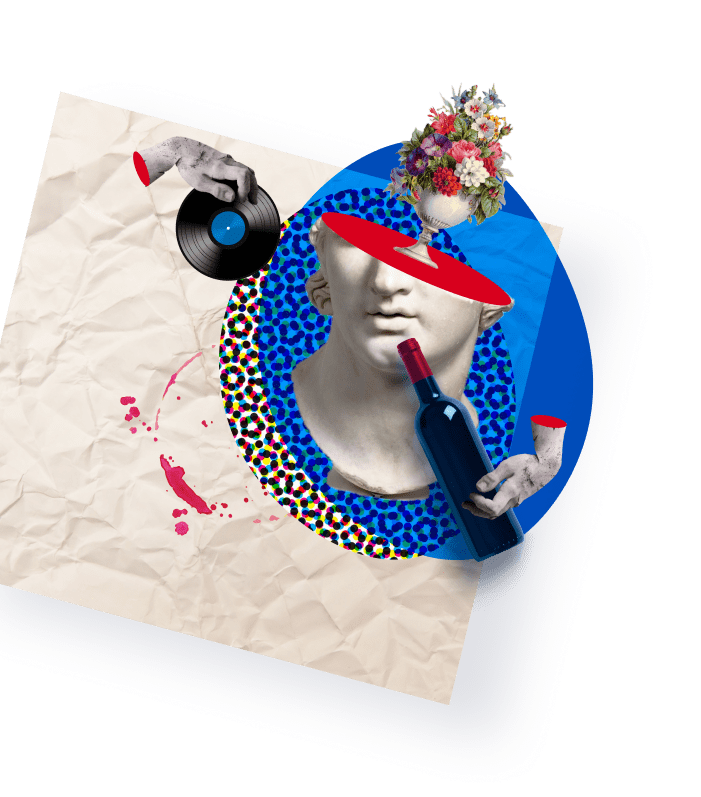 Our Manifest
Work is work, but life is out there somewhere. Hobbies, hobbies, activities in which you forget how time flies. We want more people to find themselves, discover, try new things and fill their lives with bright details.